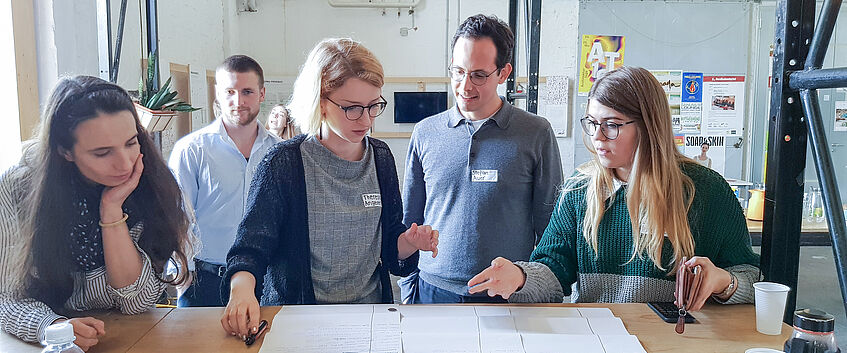 Elective basket
European and Comparative History of Law
Legal and Constitutional History is one of the central subjects of Austrian legal education – in particular at a time, when law students are required to study and work in an international environment. Comparing legal traditions and the history of constitutional states may help students to critically reflect the global legal order of today. The understanding of the complex legal foundations and the historical development is in a modern and digitally connected world more important than ever before.
The Basket of Electives (BoE, "Wahlfachkorb") "European and Comparative Legal History" is a great opportunity for students interested in the history and theory of law to deepen their knowledge in a subject that may not be directly linked with a practical purpose – but that nonetheless significantly shapes today's legal conception.
Structure
The Basket of Electives consists of mandatory classes ("Kernbereich") and elective classes ("Wahlbereich").
Mandatory Classes

comprises courses to the extent of 9 ECTS and consists exclusively of special and lecture series as well as courses.

Courses in the core area primarily introduce the breadth and diversity of the subject matter of legal history, while the courses in the elective area primarily serve to provide more in-depth coverage of the subject matter and offer the opportunity to deal with a topic more intensively according to individual interests.
Elective Classes

comprises courses to the extent of 9 ECTS, of which 8 ECTS must be completed in the form of seminars.

The rest can also be chosen from the surplus courses of the core area. The creditable courses of the elective area include all courses offered within the Faculty of Law for the deepening of historical competence.
Organizational Matters
The Basket of Electives "European and Comparative History of Law" can be completed within two semesters (Winter and Summer term). Students will then qualify for the extra diploma in "European and Comparative History of Law" upon completing the abovementioned classes.
Students who wish to use other classes that are not explicitly mentioned as either mandatory or elective classes for the Basket of Electives may contact Univ.-Prof.in Dr.iniur. Ilse Reiter-Zatloukal, who coordinates the Basket of Electives (or Ass. Prof.in Mag.aDr.iniur. Gabriele Schneider) who will then decide on the individual matter.
Students may hand in their completed form on the "Basket of Electives" ("WFK-Pass") together with their transcript of records ("Sammelzeugnis") at the Institute for Legal and Constitutional History. The form will then be checked for accuracy, signed by Univ.-Prof.in Dr.iniur. Ilse Reiter-Zatloukal (Individual signatures are therefore not required).