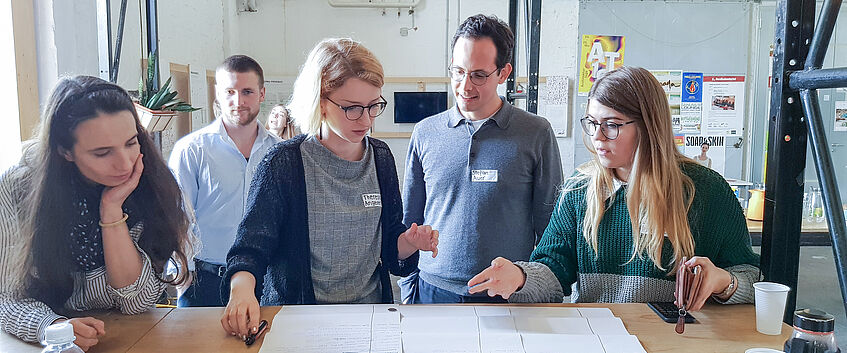 Elective basket
European and Comparative History of Law
Legal and Constitutional History is one of the central subjects of Austrian legal education – in particular at a time, when law students are required to study and work in an international environment. Comparing legal traditions and the history of constitutional states may help students to critically reflect the global legal order of today. The understanding of the complex legal foundations and the historical development is in a modern and digitally connected world more important than ever before.
The Basket of Electives (BoE, "Wahlfachkorb") "European and Comparative Legal History" is a great opportunity for students interested in the history and theory of law to deepen their knowledge in a subject that may not be directly linked with a practical purpose – but that nonetheless significantly shapes today's legal conception.
Structure
The Basket of Electives consists of mandatory classes ("Kernbereich") and elective classes ("Wahlbereich").
Core Area

comprises

courses of 9 ECTS

and consists only of special lectures, lecture cycles and courses.

Courses in the core area primarily introduce students to the breadth and diversity of the subject matter in legal history, while courses in the elective area primarily serve to provide students with more in-depth knowledge of the subject matter and offer them the opportunity to study a topic more intensively in accordance with their individual interests.
Elective Area

comprises

courses of 9 ECTS

, of it 8 ECTS have to be completed in the form of seminars.

The rest can also be chosen from surplus courses in the core area. Credits in the elective area include all courses offered within the Law School for in-depth study of historical literacy.
Organizational Matters
The Basket of Electives "European and Comparative History of Law" can be completed within two semesters (Winter and Summer term). Students will then qualify for the extra diploma in "European and Comparative History of Law" upon completing the abovementioned classes.
The decision on the credits of other courses for the Basket of Electives is made on a case-by-case basis by the coordinator of the elective basket, Univ.-Prof.in Dr.iniur. Ilse Reiter-Zatloukal (in her representation Ass. Prof.in Mag.aDr.iniur. Gabriele Schneider).
Send the completed form on the "Basket of Electives" ("WFK-Pass") together with the collective certificate ("Sammelzeugnis") by scan and e-mail to elke.maria.pani@univie.ac.at. The form is first checked and then signed by Univ.-Prof.in Dr.iniur. Ilse Reiter-Zatloukal (individual signatures are therefore not required).